Beautiful bars of brilliance…
Hand made on the farm overlooking Corfe Castle in the rolling Purbeck hills of Dorset, single origin Ecuadorian chocolate.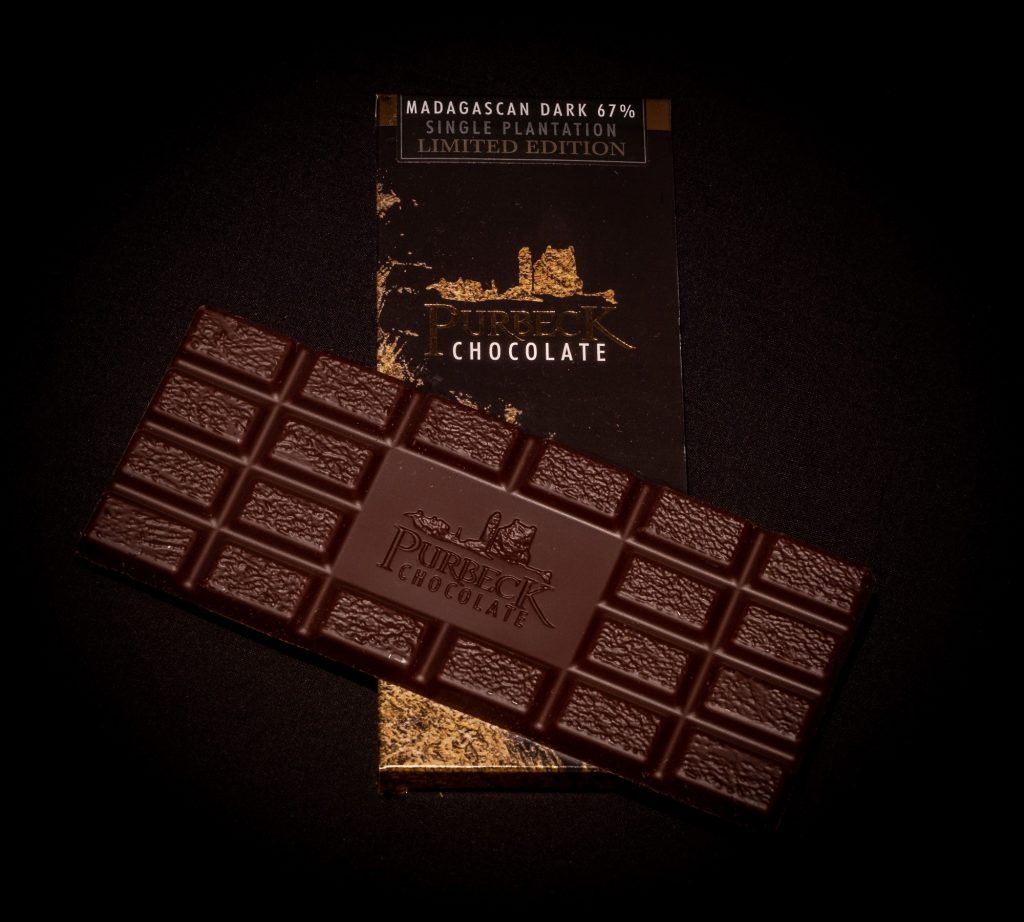 Limited Edition Single Plantation
Madagascan Dark Chocolate 67%
In the north of Madagascar, the Madirofolo plantation is located in the Sambriano Valley.  It is surrounded by tamarind trees which give the Trinitario cocoa beans their unique flavour, a wonderful combination of high fruit flavours with a bitter edge.  Our limited edition of this Madagascan Dark Chocolate is truly a unique experience and a product of choice for connoisseurs.
Luxury Single Origin Chocolate
Making the vision of sustainable cocoa a reality.
Single origin chocolate is chocolate that's made from one variety of cacao harvested in one region, which is why we are proud to be using single origin Ecuador chocolate, the home to some of the best cacao beans in the world. Their native cocoa beans are known as "Nacional" or "Arriba", a name believed to derive from the location of its discovery. Today Ecuador has grown into the hotbed for exciting cocoa varieties and flavours. Ecuadorian farmers invest a lot in new cultivation, fermentation and drying techniques – yielding cocoa beans with amazing sensory properties. Once you try our single origin chocolate you won't want to go back!
Unwrap & Unwind
It turns out chocolate isn't meant to be bitten and chewed, but can you refrain to get the full experience? Press our single origin luxury chocolate to the roof of your mouth and let it melt for up to 30 seconds or as long as you can, tune in your senses and enjoy the full flavour
Vegan
Did you know that all of our dark chocolate is suitable for Vegans?
Try some today…you won't be disappointed!
Packaging
We have taken great care to make sure every part of our packaging is environmentally friendly.
Our Foil is fully recyclable – brand new to the market and although it is grease-resistant, it is plastic free
Boxes are fully recyclable